A Great Place for your Private Event !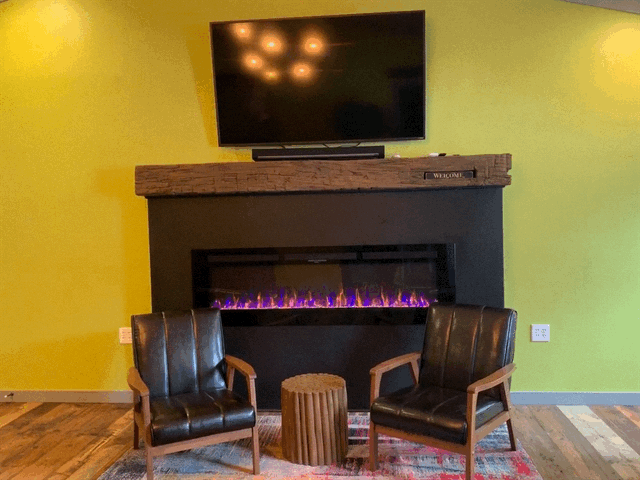 The Lounge at Hawstone Hollow Winery
The Hawstone Lounge was created for a pleasurable, relaxing wine tasting experience.  We will make you feel right at home with our wine barrel tables, a cozy fireplace, and a spacious cathedral height ceiling.
This rustic room has plenty of lighting and modern twists like a large TV that can pair with your business agenda.  Free WIFI. 
The room has sliding doors that can easily make it private.
The max capacity for the Lounge is 50 folks, but we would say 40.  It's a great place to hang out for a tasting or you may rent it out for a smaller gathering.  Whether it be a business meeting, bridal shower, ect.
We have chairs and tables available to rent if you need them.
 The Lounge and our staff will make your stay a good one.  Our staff will be serving up PA beer&spirits, Hawstone Hollow wine, and wine slushies.
Please call or email us for availability and pricing.